ARE YOU READY FOR PDGM?

Fast track orientation to this new payment paradigm for sales, ops, and support staff so that your organization remains profitable and avoids technical denials from Medicare when PDGM commences on January 1, 2020.

Our PDGM readiness assessments are tailored for sales and clinical teams and can be completed by every employee in your organization in a single day.

Built in dashboards and reporting provide immediate visibility into risk levels at the organization, department, team, and individual levels.

Gain insight into each employee's needs and then assign the exact training required to fill gaps from our PDGM and Home Health education programs.
PDGM FOR SALES TEAMS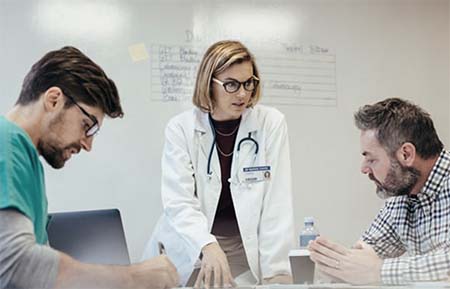 Improve marketers' ability to understand and articulate clinical rationale for home health services with referral sources.

Gather visibility into each rep's knowledge of the business and address areas of weakness to supercharge their ability to sell in all settings.

Empower your sales team leaders with rapidly deployable training pieces to resolve clinical gaps identified through baseline testing.

Improve star ratings and revenue by ensuring your marketers can secure and retain the best referral sources.
PDGM FOR CLINICAL TEAMS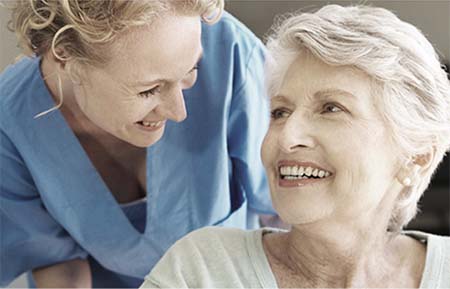 Use baseline clinician testing to gain clarity on the individual strengths and weaknesses that affect reimbursement and will hamstring a home health organization if left unresolved.

Educate your workforce on how to succeed under the increased demands of PDGM regarding case management, documentation, and clinical decisions.

Monitor understanding, risk, and clinical impact across your company by department, role, or individual with real-time reporting.

Rapidly deploy policy changes and notices to employees via a centralized resource system.
BEST PRACTICES & INSIGHTS

Stay abreast of the latest changes to PDGM with our series of articles on common challenges agencies and professionals are facing with the transition.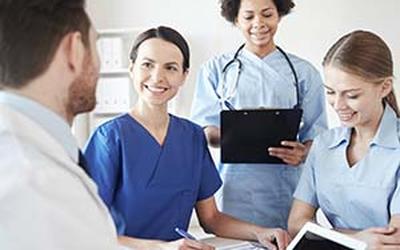 PDGM Demands Targeted Training
PDGM carries a level of change that can't be resolved by a couple of new-hires or in-services. It demands a process and knowledge modernization that can only be equated to a complete cultural shift.
Home health agencies have to break the cocoon to transform their workforce. This is not possible without a serious upgrade in oversight and intelligence.
Read More...